We are pleased to announce the latest addition to our Products & Services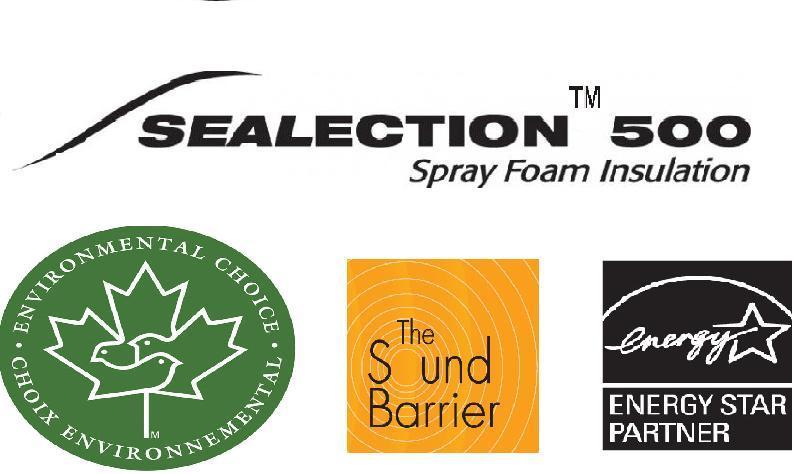 Environmentally Safe
Contains NO ozone depleting chemicals. CFC. HCFC. Fibers. Formaldehyde or Asbestos.
100% water blown
No Toxic substances are emitted
Passed the established off-gassing tests,
Approved by Environmental Choice (Canadian version to USEPA)
Environment Friendly Product
Sealection™ 500
QUIET-S-WALLS™ SYSTEM – Interior Sound Insulation
The millions of semi-ridgid open cells in Sealection™ 500 work to absorb sound waves, making it possible to build cost effective walls and ceilings with a Sound Transmission Class (STC rating) of 50 or more!!
Sealection™ 500
INSULATION AND AIR SEAL
Sealection™ 500 provides an excellent air barrier by expanding 120 times it fills every crack insuring an air tight seal. Sealection™ 500 will fit all budgets, it might just be the answer you been searching for.
When Sealection™ 500 is used as a thermal insulation a vapour barrier is required.
More information:
Looking forward to hearing from you!


In conclusion, Sealection™ 500 differentiates its normal R-value from fiberglass basically showing that R-values are not created equal: there are laboratory R-values and Performing R-values.